Inman Park




Baptist Church
Jesus- the way, the truth, the life
​
We invite you to come and worship a perfect God with imperfect people. Come out from the world and hear what promises God offers. Do you want to recharge your batteries, renew your commitment to Jesus Christ, or refresh your soul's thirst for God's word? "Jesus is Our Living Water" (John 7:38). We honor God and country, and recognize the sacrifices of our country's veterans. Visit our sanctuary this Sunday.
What do you have to gain?
Sunday School 9:30am
Sunday Morning Worship - 10:45am
Sunday Evening Bible Study - 6:00pm
Wednesday Silver Saints - 11:00am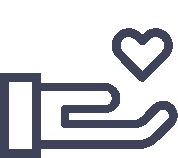 "I had fainted, unless I had believed to see the goodness of the Lord in the land of the living."